"Unbroken concentration"
Zanshin
Our Story
Zanshin is a concept found in the practice of  Zen meditation and Budo, the Japanese martial arts. It is the state of mind that remains still/calm without distraction while fully present.
It can be described as "unbroken concentration."
Zanshin at Aikido of London uses these concepts as tools for leaders, executives, CEO's and start up businesses to unlock their potential. These are powerful principles that tap into human potential with the capacity for personal transformation. This can be achieved through a coaching methodology unique to each individual.
The Benefits
Training in Aikido and related arts with Ismail Hasan is challenging. The teacher and his assistants  encourage quality from those who train with us. This means a quality of attitude and a sincere desire to learn. In return the level of training will be of the highest calibre under the guidance of Ismail Hasan and his team.
The benefits to you –
Fitness, flexibility, skill and technical knowledge.
Clarity of mind, mental flexibility.
Decisive action, with a calm and grounded centre of gravity.
Achieve a relaxed and yet active mind/body/spirit – Zanshin
The benefits in time go beyond your training and professional life –
You sleep better
You feel better
You manage your life with more balance and confidence.
Our Method
We will create a bespoke program that develops the fundamentals of Aikido training to leaders in a busy world. Our programs are detailed, technical and challenging. Our mission is to help you transform the way you use your body and mind with the potential to change. This needs the keen eye of an experienced professional to help you.
Startup leaders and executives who are open to try alternative methods of training can benefit greatly. The process while physical, challenges both mind and body. Your capacity to handle stress and pressure will improve as you remain centered and calm, yet alive and ready.
Ismail Hasan
Ismail Hasan is the founder and head coach of Aikido of London, a school of excellence in Aikido and Iaido. His training began in London in 1977 as a teenager where he soon after committed himself to training in Aikido, Iaido and later Zen meditation. His academic studies in Physics was cut short after 2 years when he moved to San Diego, USA to train professionally (becoming an Uchi Deshi or "live in student") under the auspices of the late and world reknown T K Chiba Sensei.
Chiba Sensei was a martial arts genius which ensured Ismail would attain the highest standard of training available anywhere. Many students endevoured to participate in this program of training but only a handful would eventually complete it.
As an instructor with extensive experience Ismail Hasan has taught individuals from various backgrounds and abilities. From FBI agents, the head of the San Diego Swat Team, members of the Sheriffs Department, US Marines, the head of Seal Team 6 and undercover Narcotics Agents in New Mexico.
In London he has taught many students from the arts and creative industries, former dancers and professional musicians as well as leaders in the Startup and financial industries. He continues to inform the public and offers his knowledge to various cultural institutions, including the British Museun, Activision and Goldman Sachs.
So what about the business world or in education or academia? …… It is essential to not seek those benefits in such a calculated and targeted way. They will prove to be elusive and will not take place. By sticking to the training for its own values and by carrying some faith in it, the benefits will come of their own volition and may, likely, not be what you expect. They may be better……
Sandra Turnbull
Music Business Manager, Company Director,
Pilates Studio Owner. Senior Pilates Instructor . Artist.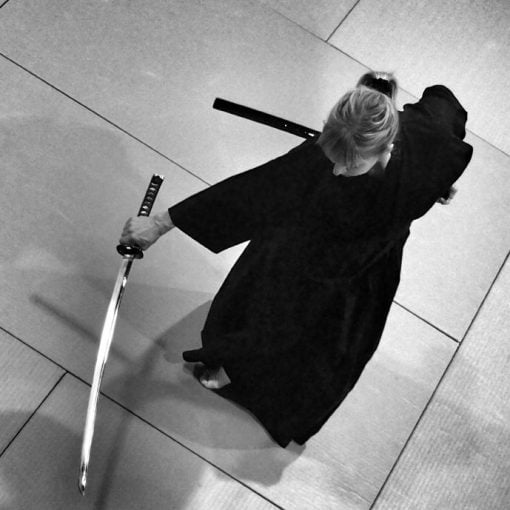 A couple of decades ago, alongside my then day job Managing high profile Bands in the Music Business, owning and administering the multi million pound company with an accomplished team, I needed something to balance the madness. The stress at this level was intense 24/7. I started Aikido and Iaido ( sword drawing) 2 decades plus ago, it feels like a bygone era. Unlike Bands who come and go, my Martial Art practice with Hasan Sensei has weathered and sustained my challenging and changing lifestyle.
Since leaving the Music Business I set up a Pilates Business , teaching pilates and co-running the company . I enjoy setting difficult goals and again the concentration required in our dojo, on the practice mat, immediately dispels work related anxiety. I defy anyone to execute an Aikido move or an Iaido kata, (form,sequence of cuts) with the fluidity and precision required, without full concentration and intention in the moment, the Zanshin.
These mindfull disciplines, guided by Hasan Sensei, take a lifetime to master , if you ever do , but in the trying, in the practice, Hasan Sensei helps pass to his students an invaluable lesson of humility and a balance with the challenges of daily business life. I thank Hasan Sensei for guidance, wisdom, teaching and sustaining the drive to keep learning . 2020
Dr. Rodrigo Mazora
Entrepreneur and Business Coach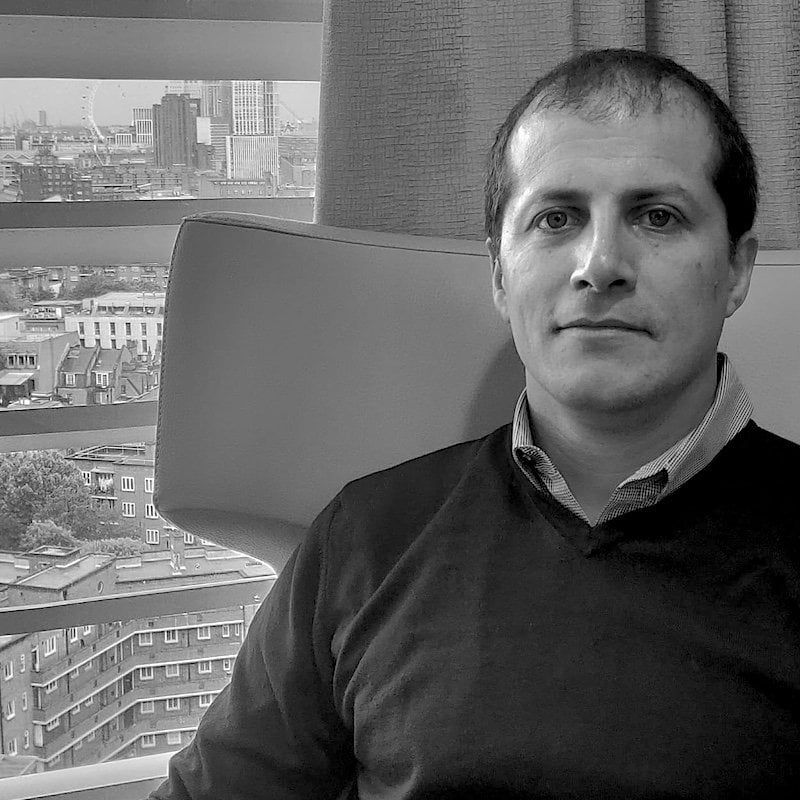 Figuring out a great product requires finding out what solves a big problem. To achieve this, getting rid of noise and executing with discipline are of the essence. Similar to training aikido, it is all about finding the core and shaping movement, mind and thought.
For those who want to get a taste for budo (for business, life or martial arts), consider training under the supervision of Hasan Sensei. Ismail combines a deep knowledge of Aikido, fluidity, heavy hands, temperance, impeccable body posture and a good heart.
Jose Mosquera
Chief Investment Officer, Rho Investments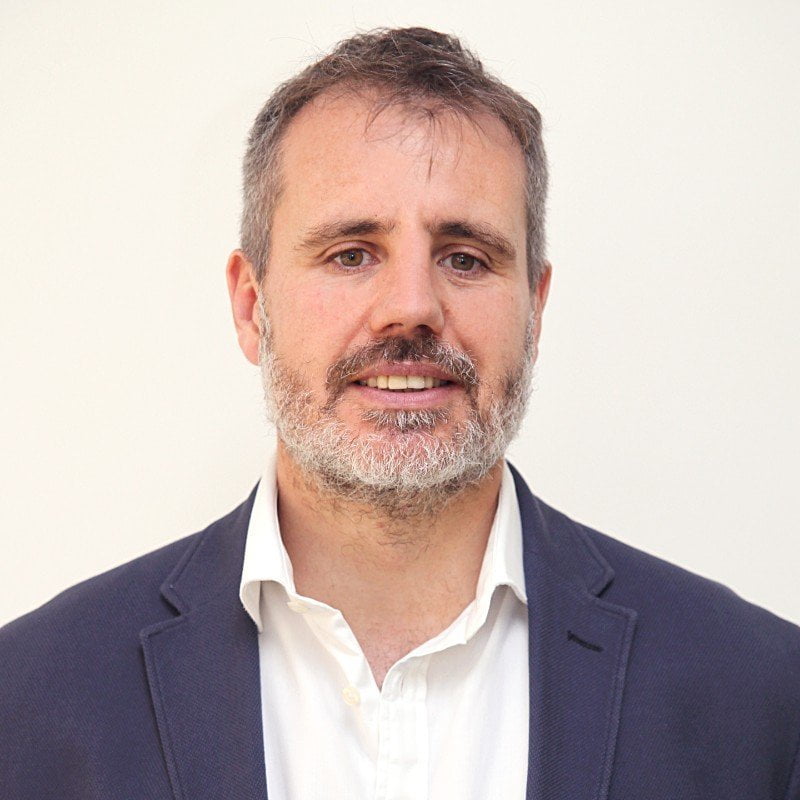 At the heart of budo practice we find a point of stillness and clarity when confronted with chaos and disorder. As a successful city trader and hedge fund manager I have found myself coming back again and again to that point of focus, to zanshin. In order to excel in my profession you have to see opportunity when others experience fear and panic. Being a long term student under such high level budo practitioner as Ismail Hasan has provided me with invaluable tools to perform at peak level under pressure as well as a strong sense of discipline to which I find myself constantly coming back to in order to deal with the constant demands of my job.
Previous Employment
Barclays Capital, UBS, HSBC
Leon Gauhman
Director Product and Strategy, Elsewhen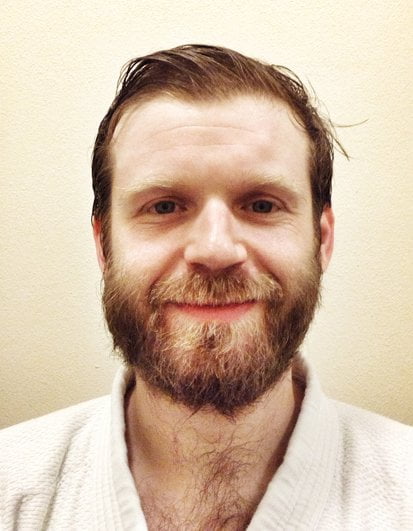 Ismail has a rare combination of being a master of his art and an outstanding teacher.
Practicing Aikido had a tremendous impact on how I manage the daily stress of my position. Like most people, I carry habitual ways of thought and behaviour, be it physically or mentally, which keeps me stuck within a predictable pattern of thinking and limits me in my daily work.
Ismails vigorous and demanding practice method helps me see things clearly, control my thinking process and stay calm at all times. If you want to move from reading about Zen, Budo and the Art of War to implementing them day to day, I can not recommend his method more.
Dr. Olya Kolchyna
AI and Machine Learning Quantitative Researcher, UBS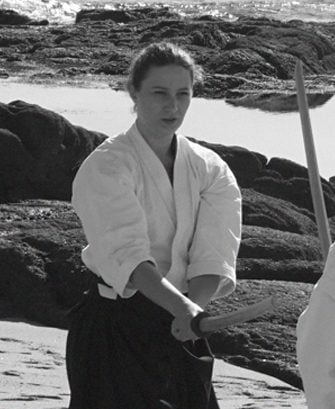 We often don't do things we feel deep inside we would like to do, because we think it is too late to start, or we have the fear of not being able to become good enough. Practice of Aikido and Iaido can be started at any time since it is not about being better than others, it is about expanding your own horizons.
Ismail Hasan is a professional Aikido teacher who combines years of intensive Aikido practice with extensive coaching experience to help you stretch your limits and work towards overcoming obstacles to goal attainment. His attention to detail and personal approach to each practitioner will point the way if you are truly seeking to be the best you can be.
I have been studying under the supervision of Ismail Hasan for over 10 years. Through all these years Aikido and Ismail Hasan had a transformational impact on my life at its every stage. While studying for PhD, for example, Aikido helped me to switch off my logical mind at the end of the day, refocus and reestablish the connection with my true self and my body, thus, maintaining physical and
psychological health. Ismail Hasan was very observant, and often created the space for me to enjoy the practice without experiencing physical pressure.
During the other periods of my life Ismail Hasan had been more demanding, paying a lot of attention to different aspects of my training, which allowed me to grow as an aikidoka, but also helped me develop resilience to stress and maintain high level of motivation and energy even outside of the dojo at my job in Finance.
The life has been taking it's turns, but Aikido has shaped me into the person I am now, and Ismail Hasan has been there to guide me. For that I am extremely grateful.