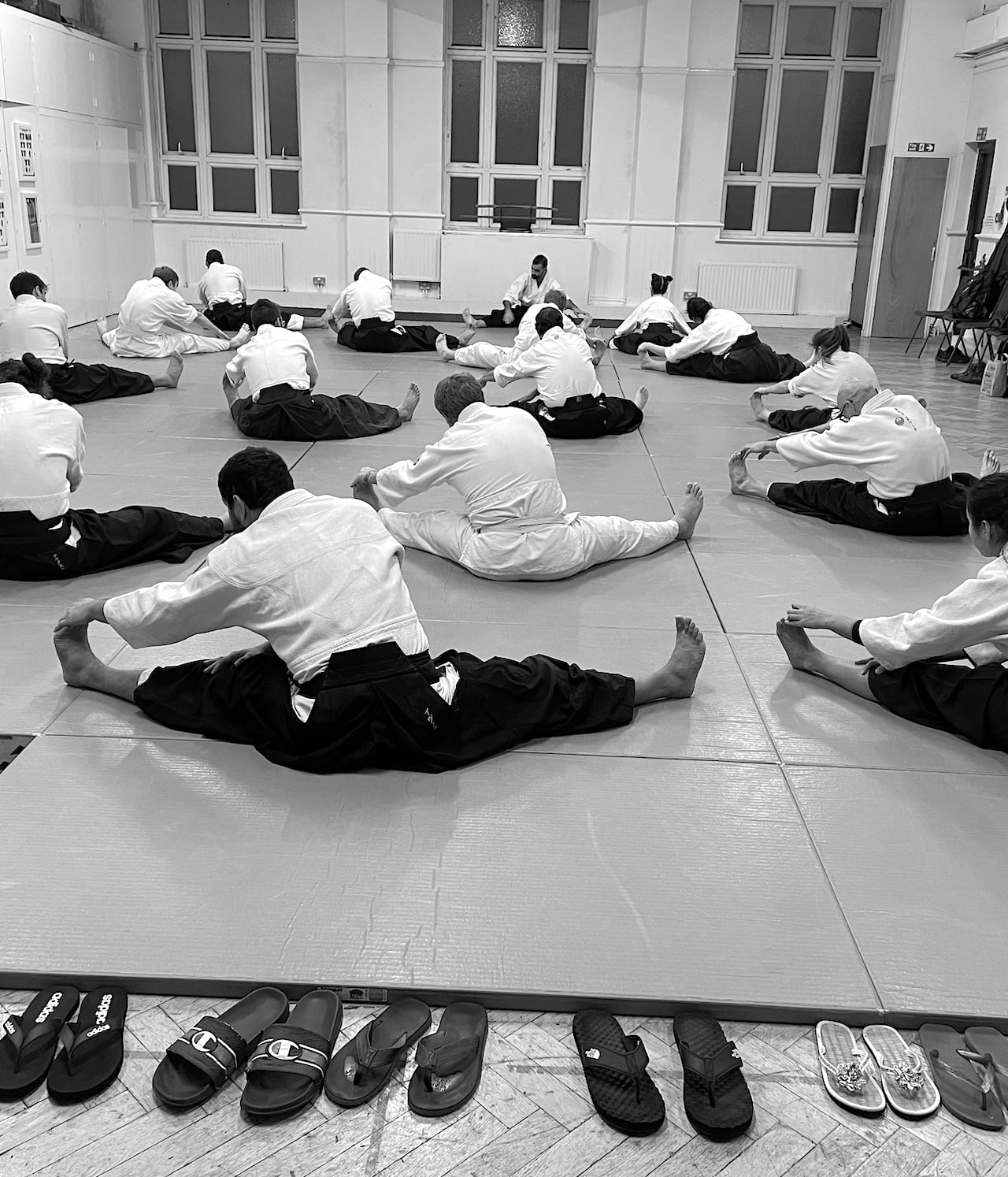 Trial session or 4 Session Workshop – your choice
The best way to start your Aikido sessions held on
Monday 7pm-8pm
Thursday 7pm-8pm
Saturday 11am-12pm
It is an opportunity to get a taste of what the training offers. All new applications require formal registration/waiver before joining the classes. We maintain all health and safety guidelines to protect the public and the teachers. Including first aid and DBS checks.
Loose clothing will do for these sessions – jogging pants and long sleeve t-shirt. No jewellery or piercings please.
Trial session £15
4 session beginners works shop £50
Aikido is available for children from 7-15yrs old. The training is mainly based on Aikido, self defence and exercises to get fitter, stronger and more skilful in martial arts. The classes are focused and enjoyable with the teens working with each other. Aikido is the perfect martial art for young people and influences them positively and creatively, increased confidence and skills and make new friends.
Schedule:
Saturday from 11-12pm 7-17yrs old.
Jogging pants, t-shirt and flip flops required.
New: Thursday 5.45-6.45pm from November 2nd.
All our teachers are qualified instructors with full insurance cover, first aid and DBS certified. The Aikido of London child protection policy can be downloaded here.Child-Safeguarding-and-Protection-Policy-January-2022
Aikido of London has many years of experience teaching children the value and benefits of Aikido. As a traditional Japanese martial art, Aikido has incredible qualities that brings out the best in children. Our approach is suited for modern times to combine training – fitness – discipline and enjoyment. Come and give it a go.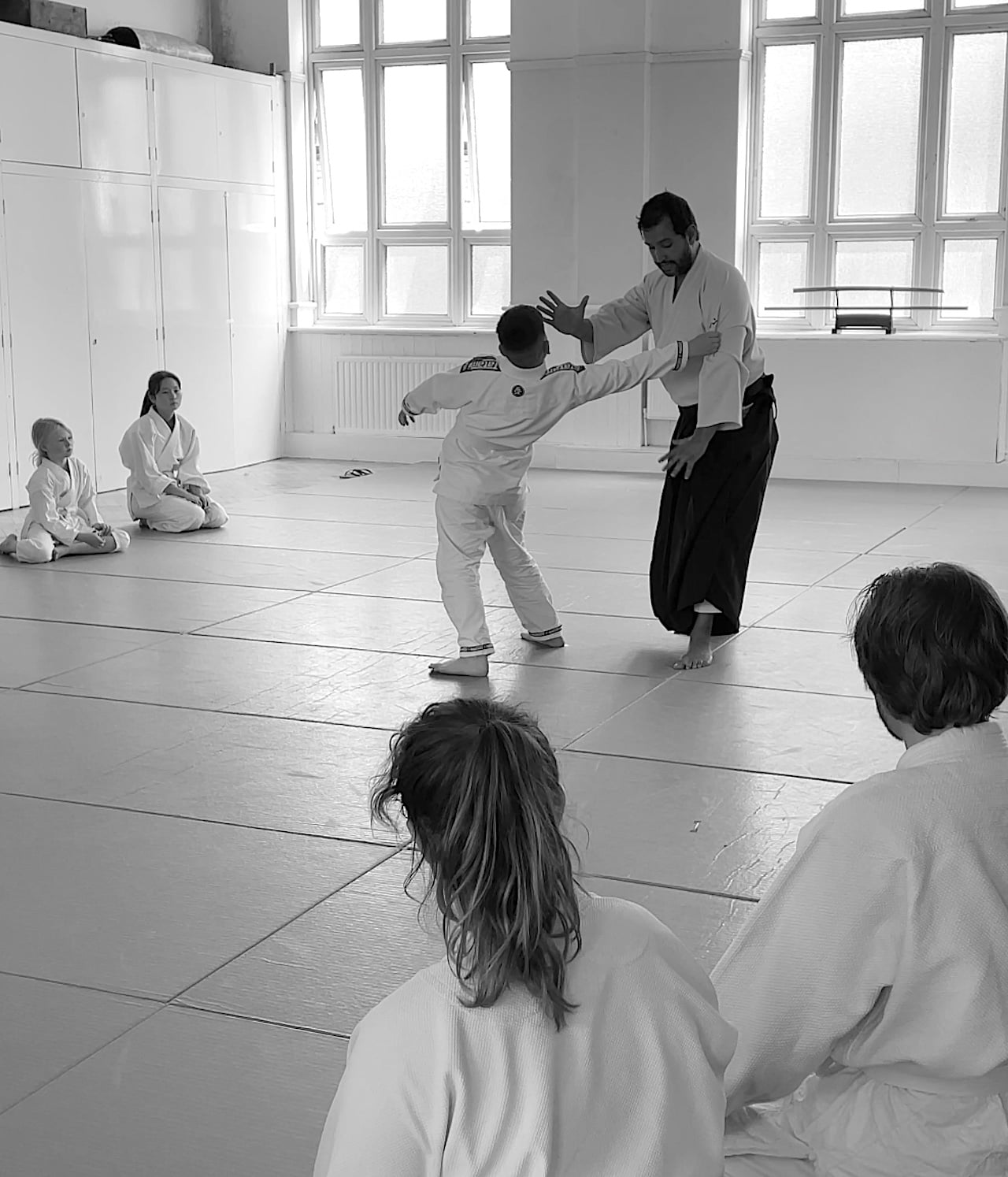 Private classes are available from Monday – Friday 4.30-6.45pm and subject to availability. Saturdays from 1-3pm.
Enquire on the find us page for more information.
"A LONG TIME STUDENT OF CHIBA SENSEI , HASAN SENSEI IS A DEDICATED AND QUALITY AIKIDO INSTRUCTOR, ONE OF THE BEST !"